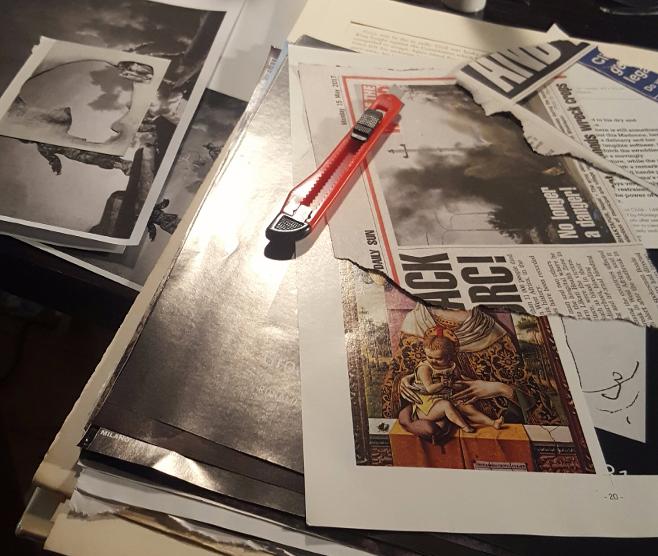 Mixed Metaphors, October 2017
Mixed Metaphors Group Exhibition by the Assemblage
Opening at Kalk Bay Modern & The Forge on Saturday the 16th of September 2017 at 11am and closes on the the 8th of October 2017.
"An assemblage is … first, an ad hoc grouping, a collectivity whose origins are historical and circumstantial, … second, a living, throbbing grouping whose coherence coexists with energies and countercultures that exceed and confound it … third, a web with an uneven topography ... fourth, not governed by a central power: no one member has sufficient competence to fully determine the consequences of the activities of the assemblage … An assemblage, finally, is made up of many types of actants: humans and nonhumans; animals, vegetables, and minerals; nature, culture, and technology."
– Jane Bennett, Vibrant Matter (A Political Economy of Things)
Mixed Media Workshop (2017), the most recent of ten workshops held with rosenclaire (Rosemarie Shakinovsky and Claire Gavronsky) at Goedgedacht, Riebeeck Kasteel, is the impulse informing Mixed Metaphors. Employing different media, yet sharing a sensibility and ethic borne out of their experience of attending the annual workshops together, the fourteen women artists variously reconfigure found images, texts and objects to produce new visual connections with fresh meanings. The resulting works of seemingly disparate images unhinge fixed readings, and in the playful and radical spirit of appropriation, unsettle the mind and shift contexts in which saturated, everyday images may be located.
'...the exploitation of the chance meeting of two distant realities on an unfamiliar plane... and the culture of systematic displacement of its effects.'
– Max Ernst (1945)
A Part Which Has No Part
In the above spirit of appropriation and chance meetings, my work attempts to give voice to the everyday encounter with saturated images by finding new outcomes and spaces of contemplation.
In this regard, I follow the philosopher Jacques Rancière* who suggests that artworks may create new communities, as well as alternative ways for people to relate. For Rancière, this gives art a potential relation to politics – politics here being the way that social forces that make use of something, rather than alignment with a particular regime.
In this egalitarian politics for democratic emancipation, the struggle between the established social order and its excluded 'part which has no part' takes place. The site of this tension is explored in these works.
*Jacques Rancière, The Politics of Aesthetics
Biography
Van Embden has worked on installation using institutional collections: Clanwilliam Living Landscape Project (2005); Curiosity' (2004) UCT 175th Anniversary Exhibition; Time Machine (2007-2009) UCT Archaeology Department; Bits, Bites and Tweets (2010) UCT Summer School. Van Embden's solo exhibitions include Hand Work for Keeping the Home (2000) shown in Johannesburg, Bloemfontein and Durban; Hours of the Day (2015) at Irma Stern Museum; Mountain+Water (2017) AVA Gallery, Cape Town. Van Embden has participated in numerous group exhibitions, most recently Domestic Departures (2012); Thinking Aloud (2013); My Mother's Garden (2013) and Art/Out of the Ordinary (2015). Her work is held locally in private collections and by UCT and the Fisher Foundation.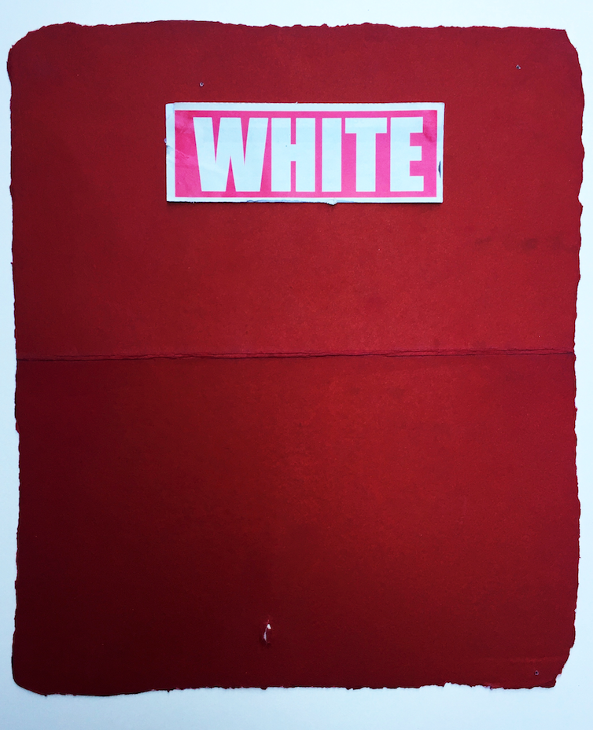 White, oil on paper, 240 x 280 mm, 2017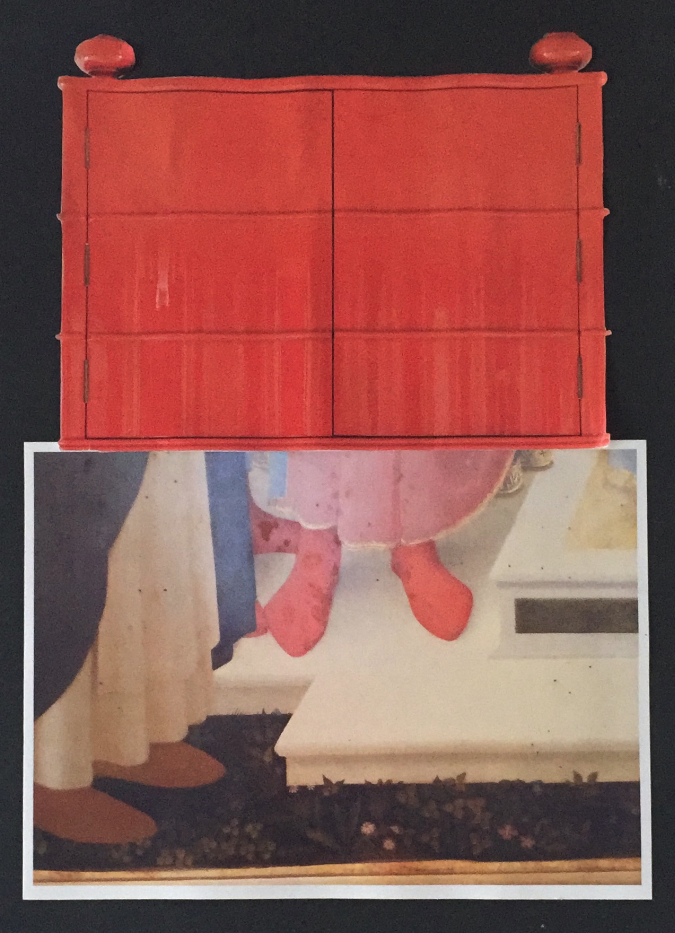 Measuring to divide, Oil on paper, 240 x 280 mm, 2017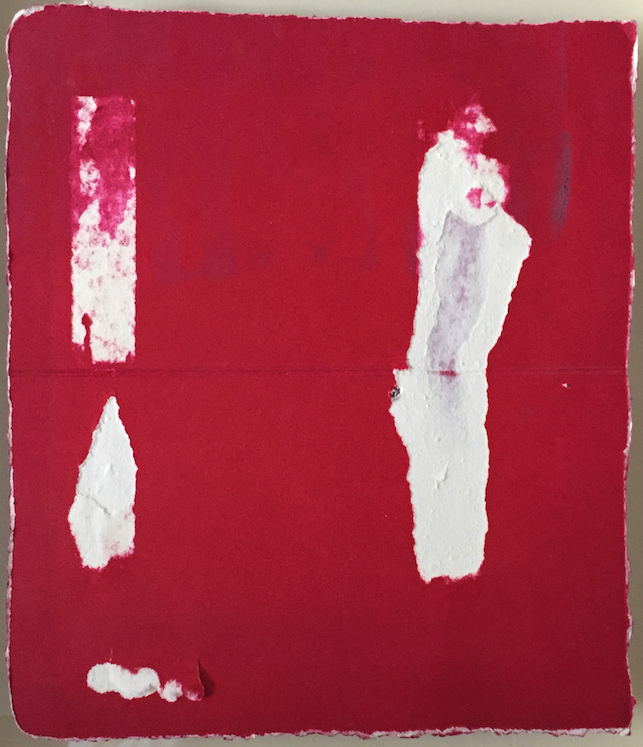 Red on White, oil on paper, 240 x 280 mm, 2017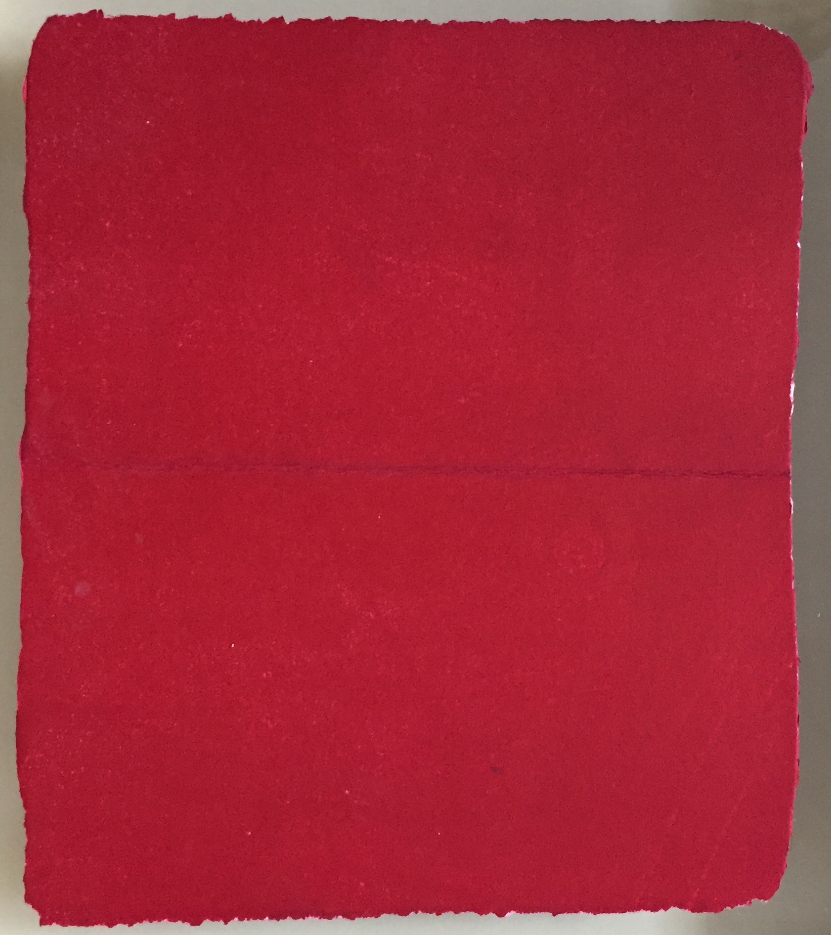 Red, oil on paper, 240 x 280 mm, 2017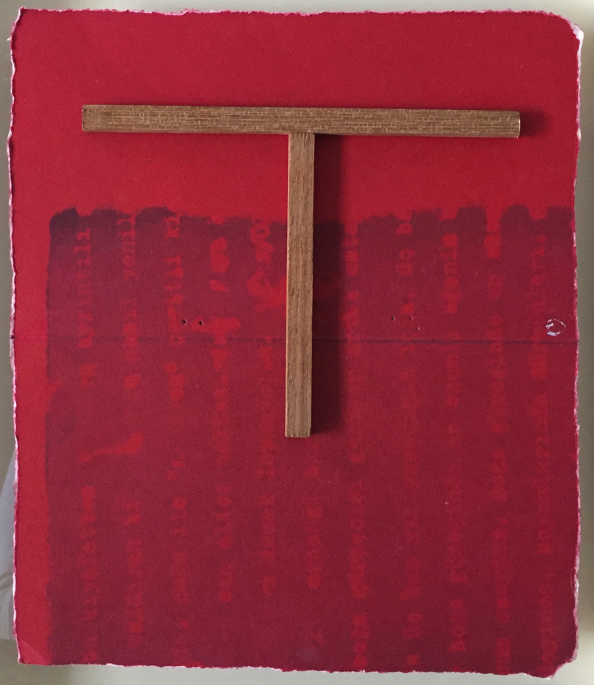 T, oil on paper, 240 x 280 mm, 2017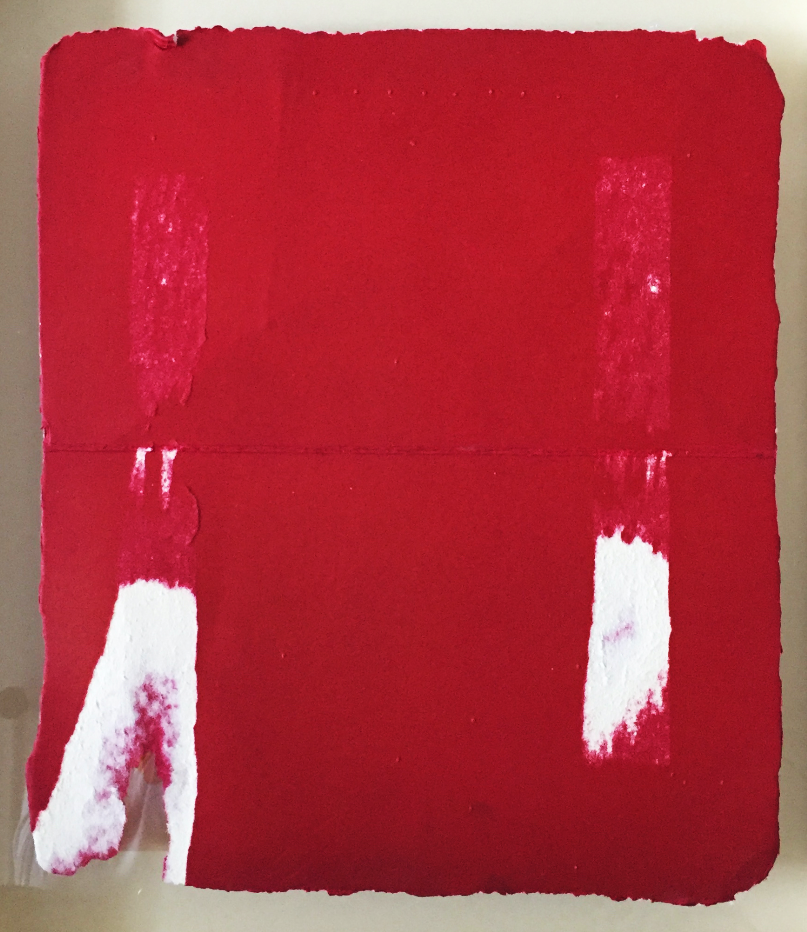 White on Red, oil on paper, 240 x 280 mm, 2017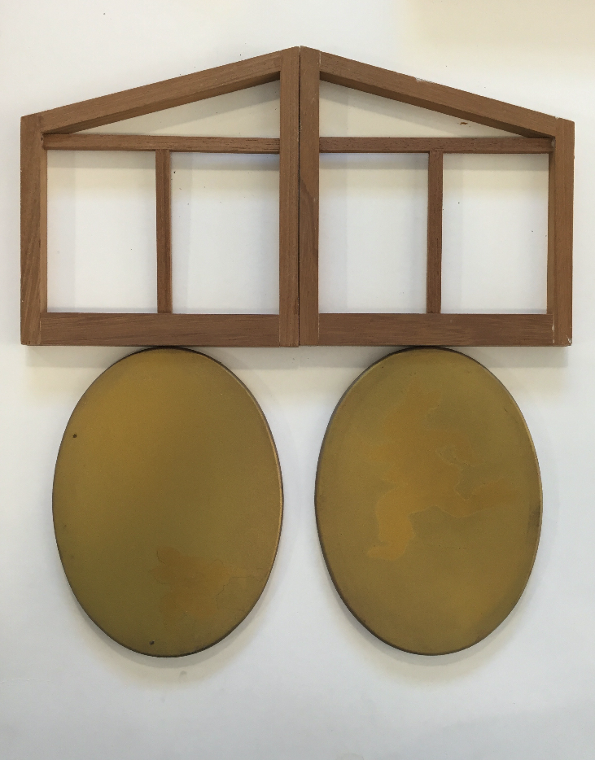 A Part Which Is Not A Part I, wood and canvas, dimensions variable, 2017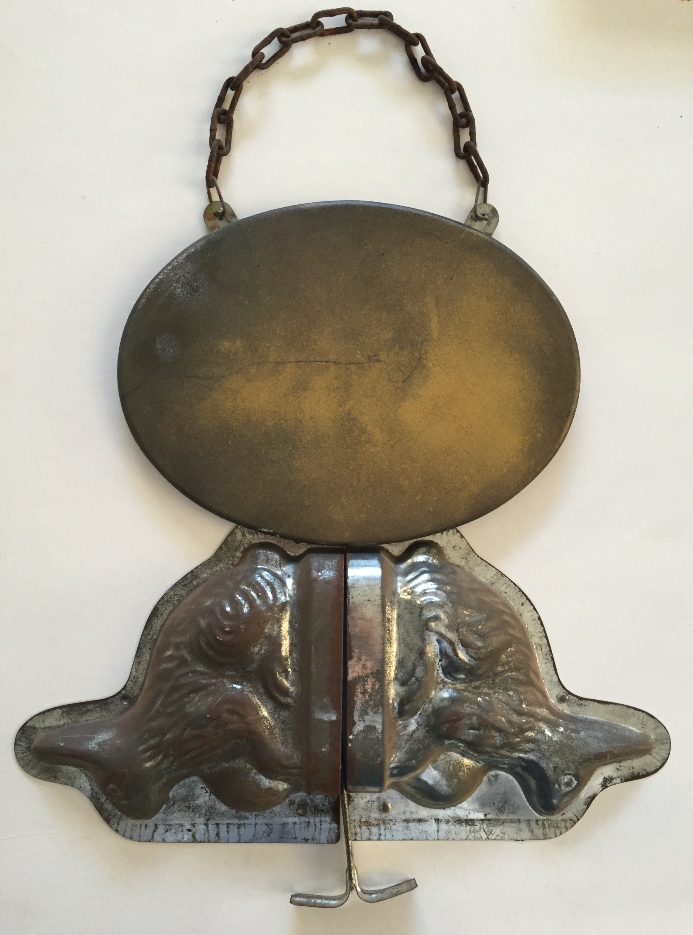 A Part Which Is Not A Part II, wood and canvas, dimensions variable, 2017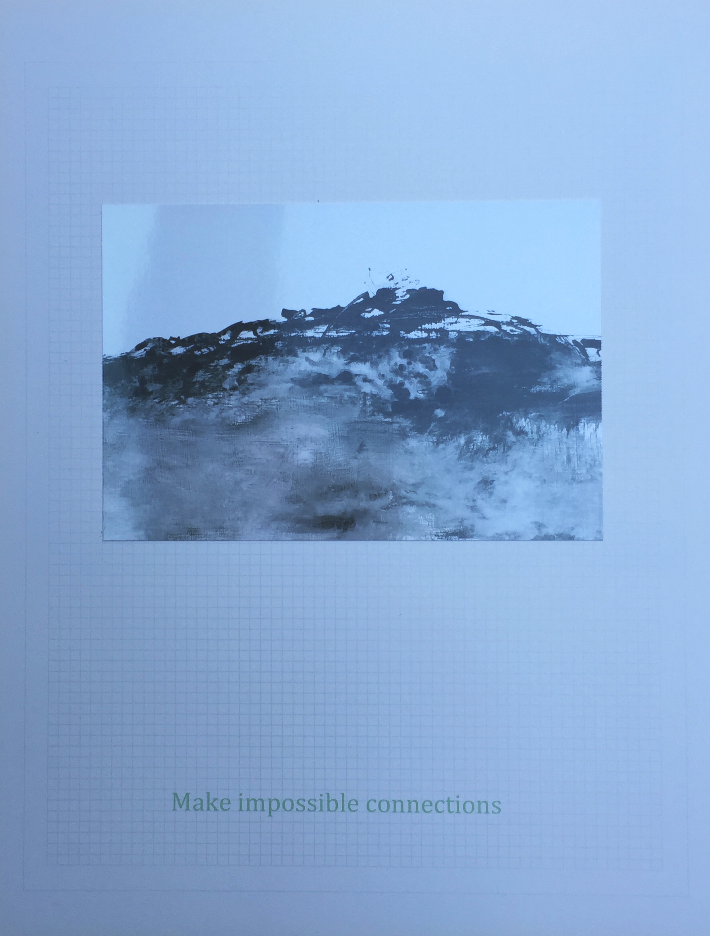 Make Impossible connections, photo on paper, 260 x 36o mm, 2017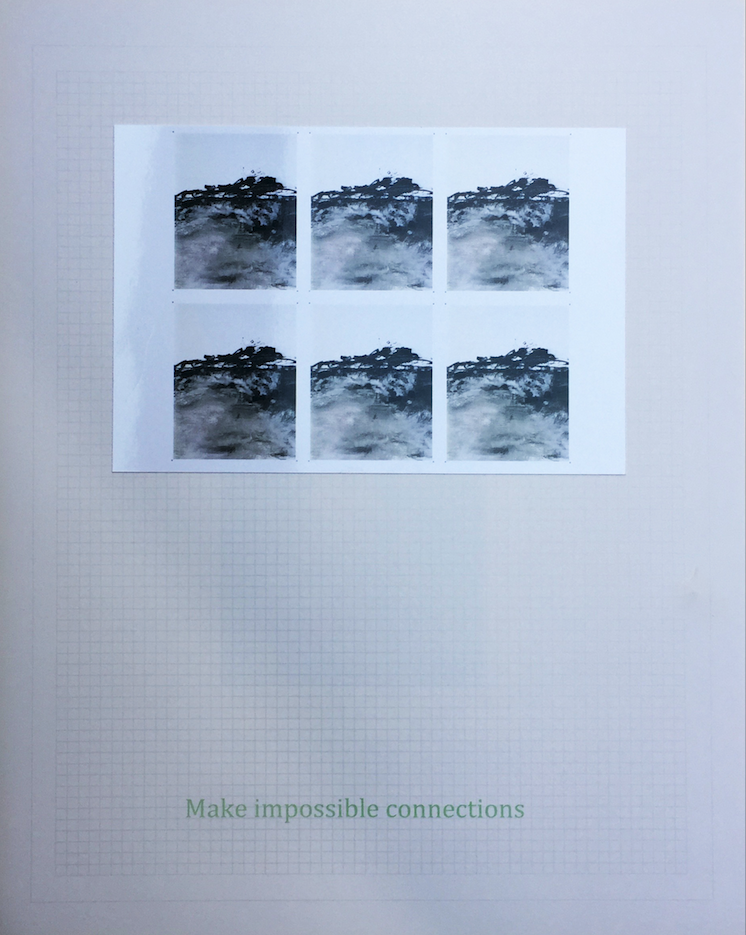 'Make Impossible Connections, inkjet on paper, 290 x 210mm, 2017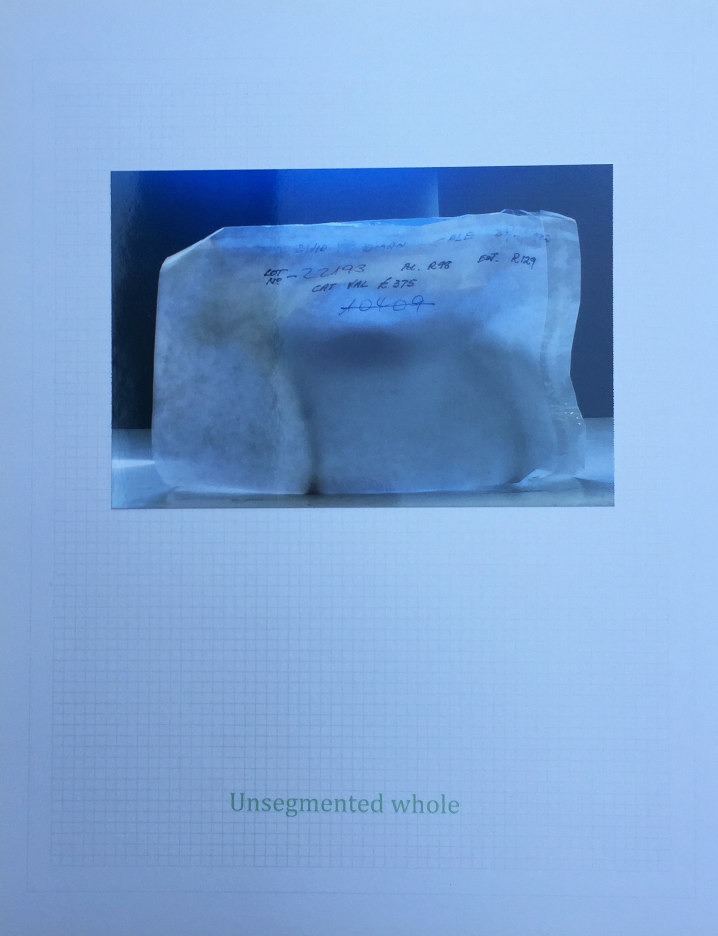 Unsegmented whole, photo on paper, 260 x 360 mm, 2017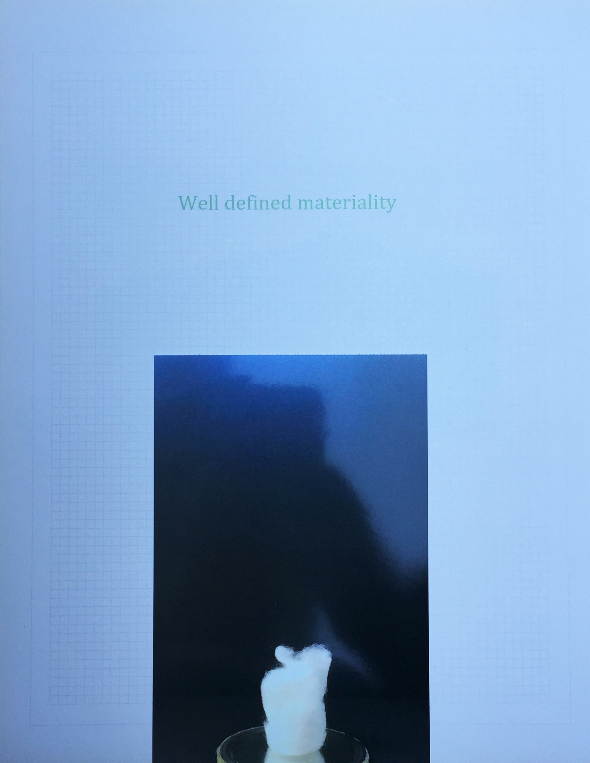 Well defined materiality, photo on paper, 260 x 360 mm, 2017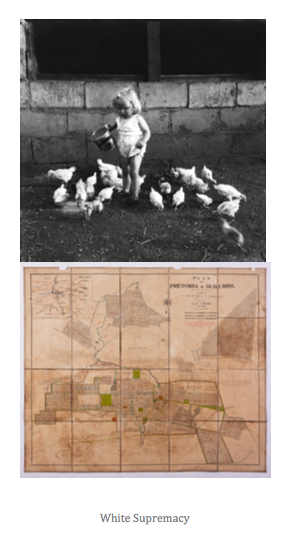 White Supremacy, inkjet on paper, 290 x 210 mm, 2017
All Content Copyright
© Gwen van Embden