Hours of the Day, Installation views, 21 March 2015
Each work in 'Hours of the Day' has its correspondence in my encounters with art history.
Wandering through books and biennales the imprints remain and are translated and digested in a daily domestic and quotidian practice. Small intimate gestures reflecting chance encounters and correspondences seemingly disparate but held together by a shared affinity, be it stylistic or conceptual.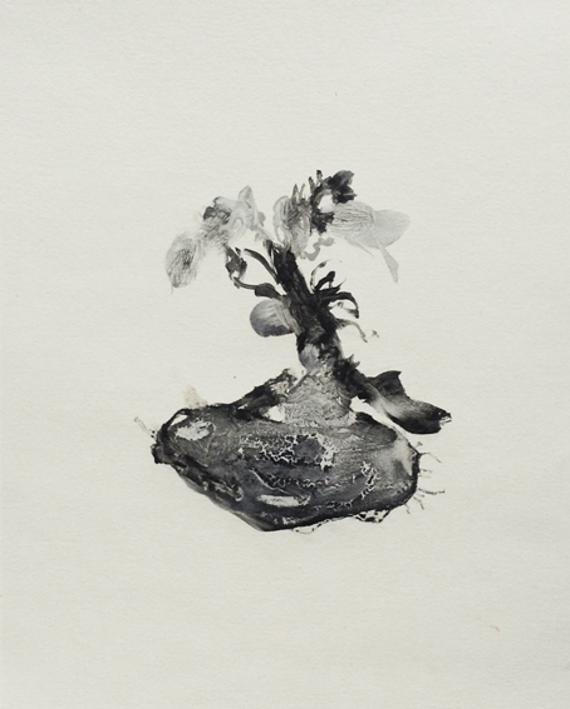 Hybrid, Digital print ed. 1/5, 150x200cm, 2014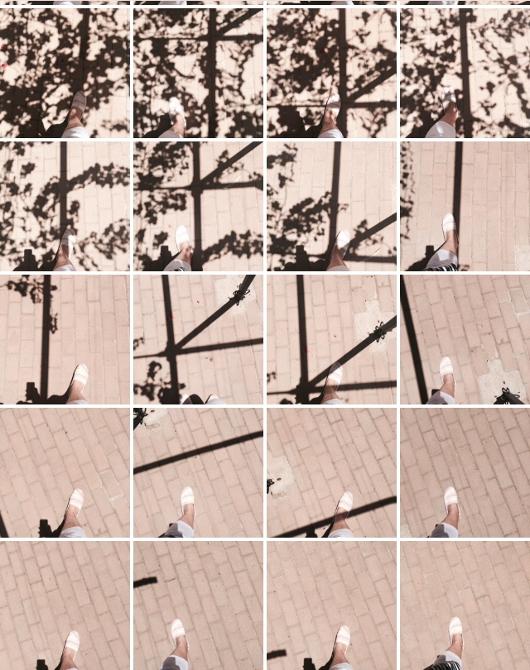 In Search of Art Series, Looking for Art, Screenshot, 1 of 72, 21 x 29.5cm,

Blue Cross Series 1-7, Mixed media, 21 x 29.5 cm each, 2015

Falling Square Series, Pencil, oil and tape on paper, 40 x 30cm, 2014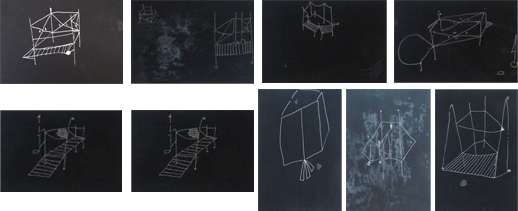 Cot Series 1-9, Silver pen on card, 25x20cm, 2013
DD Series 1 -5, Mixed media, 52 x 34cm, 2013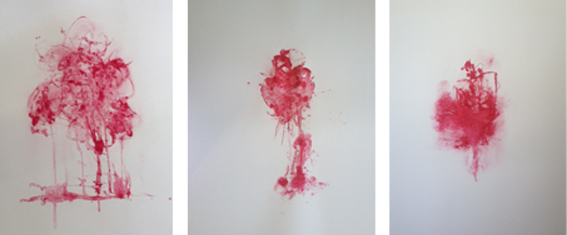 Dahlia Series 1-3, Skotnes pigment on cotton paper, 100 x 70cm, 2014
That One, His Cup, Nut Cracker, Nut Cracker Friend, GSH, GSH Buttons, Skotnes pigment on cotton paper, 52 x 72cm, 2014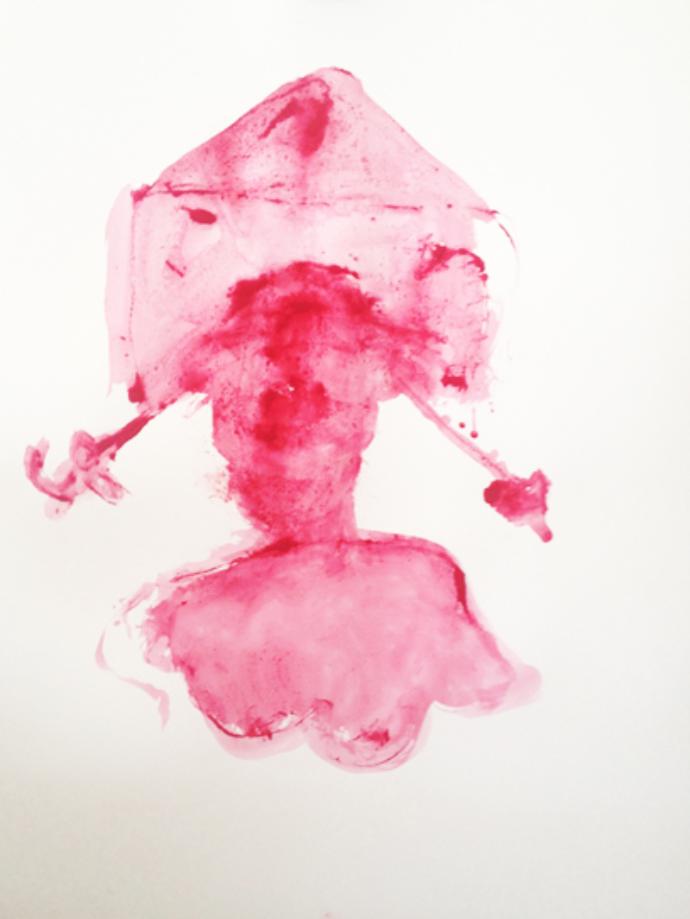 My Mother's Garden, Skotnes pigment on cotton paper, 100 x 72cm, 2013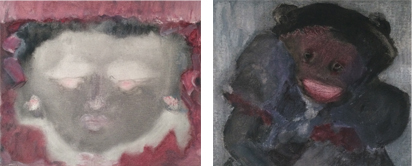 Bediende, Oil on board, 40 x 30cm, 2013 Saltimbanques, Oil on board, 40 x 30cm, 2013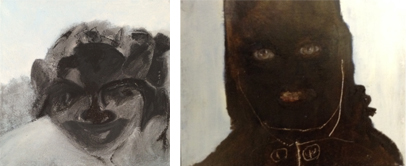 Saltimbanques, Oil on board, 40 x 30cm, 2013. Dark Face, Oil on canvas, 40 x 30cm, 2013

Saltembanques, Oil on board, 40 x 30cm, 2013 Pink Eyes, Oil on board, 40 x 30cm, 2013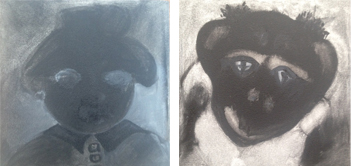 Saltimbanques, Oil on board, 40 x 30cm, 2013 Saltimbanques, Oil on board, 40 x 30cm, 2013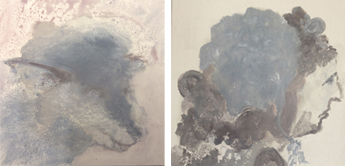 Lamb, Oil on board, 40 x 30cm, 2014 Blue Mary, Oil on board, 40 x 30cm, 2013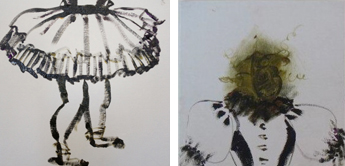 Tutu, Oil on board, 40 x 30cm, 2013 C'est Moi, Oil on board, 40 x 30cm, 2013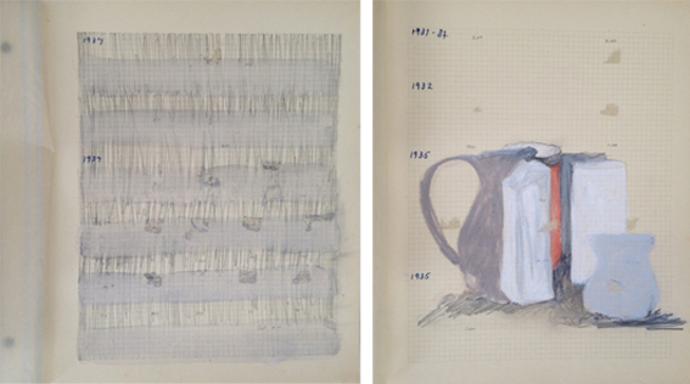 When You Leave, Crayon on grid paper, 30 x 36cm, 2013 Natura Morta, Oil and pastel on paper, 30 x 36cm, 2013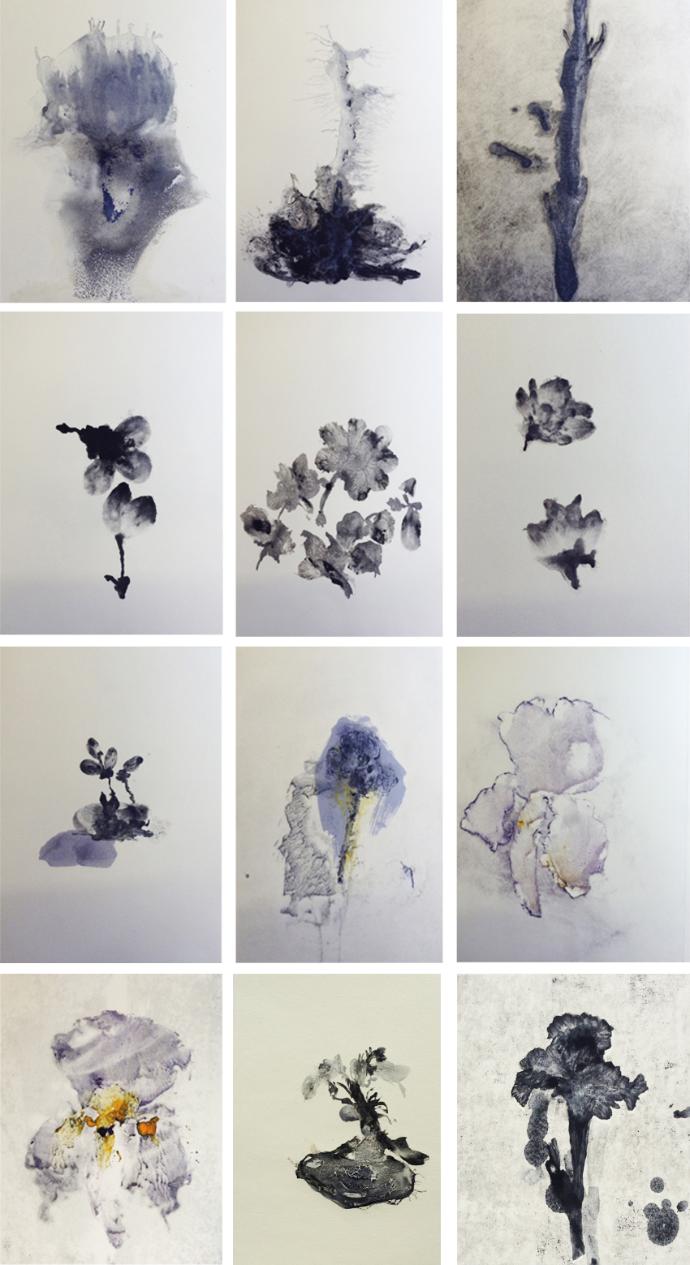 Protea, Drift Wood, Off Cut, Pair, Circle, Pair, Hybrid, Iris, Iris, Iris, Bonsai, Iris, Monotype Prints, Sizes variable, 2014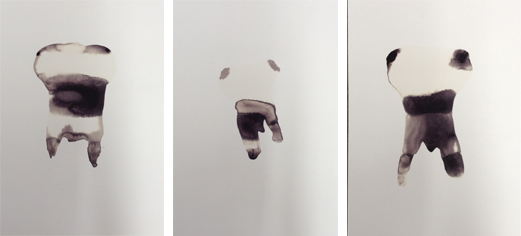 Tooth Fairies Series 1-3, Ink on paper, 60 x 45cm, 2015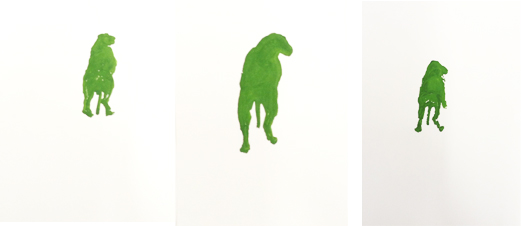 Dog Series 1-3, Guache on paper, 56 x 40cm, 2015
Hours of the Day Installation
All Content Copyright
© Gwen van Embden